Why would you want to insulate a shed? Well, perhaps you work in there or maybe you have to store some things that you would rather not be exposed to extreme temperatures, which encourages degradation and outright damages some materials.
Regardless of the reasoning, if you want to insulate your shed, there's no reason for you to have to sell a kidney on the black market to afford it. That's why we've gladly compiled a list of 8 cheap ways to insulate a shed. We want you to keep both kidneys, after all.
If you're looking for cheap ways to insulate your she-shed, man cave, or just your standard, run-of-the-mill shed, there are plenty of options to choose from. So without further ado, here are the 8 cheap ways to insulate a shed.
Bubble Wrap
You'll have to fiercely fight back the urge to pop all of those tiny, little bubbles and instead, use them to insulate your shed. When it comes to bubble wrap, the bigger the bubble, the better the result. 
Bubble wrap is primarily used in delivery packaging because it's very effective at creating an impact resistance for any of the precious cargo within. A little-known side effect of using bubble wrap is its ability to maintain temperatures inside the package.
Fortunately,  for your shed insulating ambitions, bubble wrap is also very effective at insulating your shed by maintaining a nominal temperature within. All you really have to do is insert it into the shed walls, packing it in with a decent amount of pressure to fill the voids.
Hay For Insulation
Hay is for more than just feeding horses. As it turns out, it also makes an excellent, if flammable, insulation material. If you want to use the stuff, you need to make sure that you can insulate every square inch of the building. 
Hay isn't as effective as bubbe wrap, so you'll need to cover the walls, ceilings, and floors with it if you want to take full advantage. If you happen to be a farmer, it won't be difficult for you to get plenty of hay supply for your insulation project.
Outside of that, your local feed and seed will likely be your best source for hay.
Spray Foam
The great thing about spray foam is that you're going to get a whole lot more than you think. Once you spray it in place and it is exposed to the open air, it can expand up to ten times its normal size. 
Spray a little bit between to walls and it will expand to fill the spaces nicely. It's also a cheap method because you're going to get far more out of every bit that you spray. If you have a smaller shed, it won't take much spray foam to cover everything that needs to be covered.
You can find the entire kit here, or you can get the foam you need—along with any additional equipment—from local hardware store.
Cardboard
Cardboard is one of those materials where you can still get some mileage out of it even after you've already pulled your Amazon Prime order out of it. You can use them after breaking them down into sheets or you can shred them up into tiny pieces to fill the gaps.
You may want to purchase a fire retardant liquid to spray onto the cardboard, whether you shred it or use it in sheets.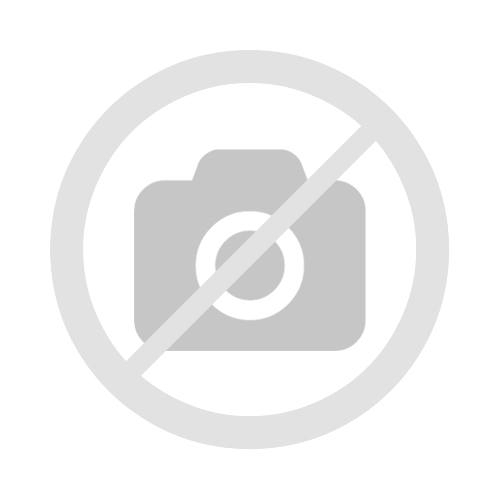 Fiberglass
This is the exact same stuff that you find encapsulating your ductwork or piping. It's usually lightweight and cut out in squares or rectangles. It's one of the insulations on this list that is actually designed to be insulation and not some other material that has been converted into something it wasn't intended for. 
Since they're already cut out, they're easy to install in place. Another reason this is very effective insulation is that it is easy to cut into whatever shape you need. A long razor blade or a sharp knife is more than enough to easily cut it into shapes.
Cellulose
You can probably create enough cellulose to insulate three or four sheds just from the material you find around the house. Cellulose is nothing more than shredded newspaper, cardboard, and organic material.
Now you know what to do with all of those adverts that get crammed into your mailbox on a seemingly daily basis. Like shredded cardboard, you can stuff this material in your walls for an effective, insulating solution.
Rigid Foam Boarding
Rigid foam boarding is a versatile choice because it's easy to cut into any shape that you want. They're excellent at repelling moisture and are easy to install along the walls of your shed. 
It's also cheaper than spray foam and is one of the best alternatives for insulating the deck space inside your shed.
Mineral Wool
Very similar to fiberglass batts, mineral wool is almost entirely fireproof, so it's one of the most preferred choices for wooden sheds and not so much for metal sheds. However, since they are so moisture resistant, you can use them in metal sheds as well.
Mineral wool is easy to install but they are pretty rigid, so if you're dealing with any kind of curved corners or overheads, you may struggle to get the material to conform to the angle that you need. Outside of that, it's an excellent and inexpensive material.
All Things Considered
There are more options than just the ones listed here, however, there's an even better way to keep the heat from penetrating heavily into your shed. Paint it white. A white shed is going to reflect most of the sun's rays outwards, making your insulating job a whole lot easier.
That's just one of many options you should consider when insulating your shed. A white shed increases the efficacy of all 8 of the above materials. Although these materials are cheap, they're very effective at insulating small wooden and metal sheds.